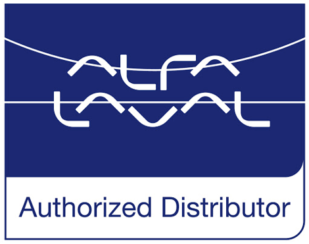 We are Alfa Laval authorized distributor in the Philippines. Our client roster consists of the food, beverage, personal, home care, and pharmaceutical industries. We also specialize in the fabrication of process skids for mixing, heating, cooling, and fluid transfer, among others.
Our Mission
To offer and supply the industry with equipment and solutions optimized through competent engineering, careful management, and prompt execution.
Our Vision
To be regarded as one of the best equipment and solution providers in the industry.
To fulfill our mission and to see our vision, we forged an alliance with Alfa Laval, an international supplier with the same mission as ours. In 2012, Triflo was given a distributorship agreement as the only authorized distributor of Alfa Laval fluid handling products. We possess not only product and application knowledge, but also years of experience in concept, design, and engineering solutions.
Our Culture: The Seven Habits
Be Proactive
We take charge of situations.
We don't blame others for we take responsibility for our actions and decisions.
We solve problems before they happen.
We work on the things we can do something about.
Begin with the End in Mind
We have a clear vision of where we want to go and what we want to become.
Think Win-Win
We think in terms of what is good for everyone involved.
Put First Things First
We plan our activities to avoid being busy solving crises and problems.
We prioritize our day-to-day actions based on what is most important, not what is most urgent.
We achieve our goals by saying "no" to time-wasters.
Synergize
We value and respect differences in points of view.
We believe that the best ideas are obtained by putting together different experiences and expertise.
Sharpening the Saw
We aim for continuous self-improvement and we can only do it if we take time to care and enhance the four aspects of our lives: physical, social/emotional, mental, and spiritual.
Seek First to Understand Then Be Understood
We solve things by listening and understanding the other person's perspective first, before giving our own.